Here's a great card I have in my collection up for sale. It is the
2012 Bowman Draft Picks & Prospects Chrome Prospects Certified Autographs Refractor #BCA-SD Shawon Dunston Jr.
Many remember his father who played for the Chicago Cubs in the 1980's. Dunston was a fan favorite, and they tracked his batting average with the "Shawon - O - Meter" in the Wrigley field bleachers when it was on the rise towards .300.
His son has shown some promise. He was drafted by the Chicago Cubs
in the 2011 draft, in the 11th round. He's now playing in the San Francisco Giants
farm system.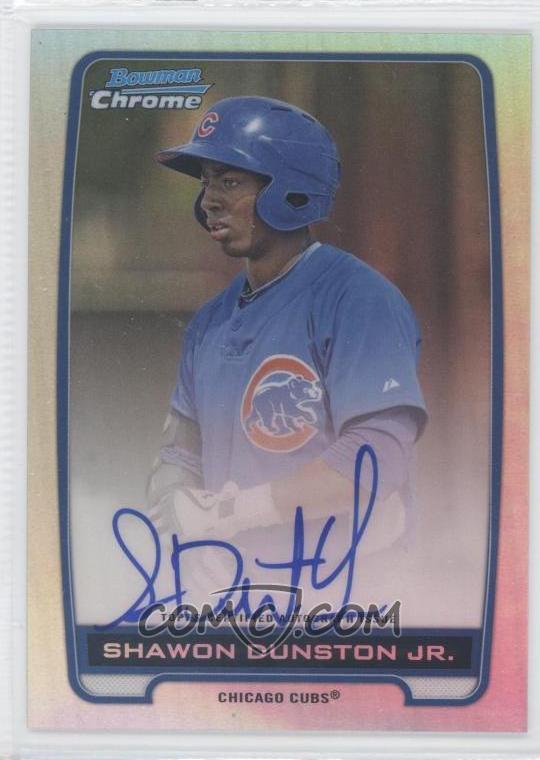 Shawon Dunston Jr.
This card can be purchased here.
http://comc.com/r2yoNDA